Lead generation is the marketing process of stimulating and capturing interest in a product or service for the purpose of developing sales for your agency. It often uses digital channels, and has been undergoing substantial changes in recent years from the rise of new online and social techniques. Nowadays the abundance of information readily available online has led to the rise of the self-directed buyer and the emergence of new techniques to develop and qualify potential leads before passing them to sales.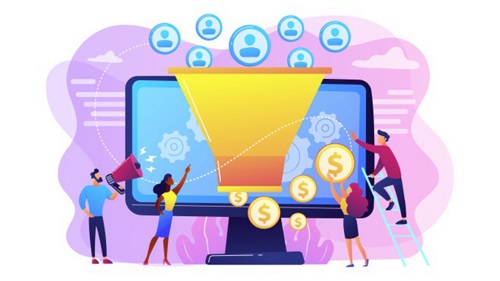 FOLLOW UP MARKETING
The lack of follow up is what causes a damper in business development, leading it to failure. Follow-up can be uncomfortable for professionals who would rather be practicing their expertise instead of seeking sales. But it needs to be done to ensure customer satisfaction.
DATABASE PENETRATION
Database penetration testing is often an extremely overlooked component of an organization's security and hence possibly the most vulnerable. And of course, the database is also the location in which vast and rich amounts of data may reside.
GOOGLE ADWORDS
Google AdWords is an online advertising service that places advertising copy at the top, bottom, or beside, the list of search results Google displays for a particular search query. The choice and placement of the ads is based in part on a proprietary determination of the relevance of the search query to the advertising copy. (Taken from google themselves)
TARGETED MEDIA BANNERS
Targeted banners can be used for branding, brand reorientation, product launches or direct sales. Targeted banners are one of the best marketing tools to reach the right audience with the most relevant message.
LEAD FILTERING
Lead filtering is the process of sorting through the large amount of leads to help your brand only chooses the ones that benefit them the most. Lead filtering is a crucial task of sorting out the leads that are in the best interests for your brand.
Z Digital Marketing: Lead Generation Company in Goregaon East,Mumbai
Lead generation is the marketing process of stimulating and capturing interest in a product or service for the purpose of developing sales for your agency. The methods for generating leads usually fall under advertising but it may also include non-paid sources like referrals from existing customers or organic search engine results. For lead generation digital channels are often used and have been undergoing considerable changes in recent years due to the rise of new online and social techniques. The abundance of information that has been readily available online has led to an increase in self-directed buyers and the emergence of new techniques to develop and qualify potential leads before passing them to sales.
Conversion rates received on leads generally have a higher conversion success rate than cold contacts as the prospect is pre-qualified even before the lead was received. Lead generation enables businesses to determine pricing on per lead basis, choose the geographical area that the business is interested in, pay only for the leads that are received, control the number of leads a business wishes to receive, and choose the product or service, the business wishes to offer to prospective clients. Generating leads is a win-win situation for both the buyers and sellers.
4 L's of Online Lead Generation
Due to the rise in inbound marketing, the audience no longer want their attention bought rather want it to be earned. Compelling content plays a vital role in generating leads. This content works as an anchor, which hooks in the leads. But for that to happen lead generation is necessary and there are four Ls for lead generation to be kept in mind.
Lead Capture: Marketers can capture the visitor's information through their working email address but Sign-up buttons are viewed suspiciously and often ignored, so businesses must find new ways to gain access to consumer's information. Through lead capturing, marketers can identify the potential customers and get their information. But for that there are two golden rules to be followed – Giving before asking and the whole marketing process must be valuable on their ownself. To have a successful lead capture, the following steps should be adopted-Include an irresistible offer:

Using creative content and media
Collecting people's contact information
Follow up
Having a responsive design

Lead Magnet: After the leads have been captured, it's important that they keep coming back. The audiences will remain hooked if irresistible offers or deals are offered in return for their contact information. The main reason for lead magnets is to maximise the number of leads taking up the offers and gain more and more contact information. Some of the most effective ways of lead magnets are video training, free trial, free shipping, discounts, and surveys.
Landing Page Conversions: The third step of lead generation is to make use of landing pages to interest the customer. The landing page is a single page marketing method where the customers land when they click on the online ad or link to the business. The main purpose of landing pages is to capture leads and for that the landing page should have attractive visuals with a killer headline, explanations, and trustworthy testimonials.
Lead scoring: The last step of marketing where lead generation is compared is lead scoring. The main priority is to prioritize the leads on the basis of engagement. The key is to identify the customers that are interested in buying. The customer's web activity and behaviour can help determine their interest.
Online Lead Generation Strategies
Since lead generation is an extremely important stepping stone in marketing and sales, it is all the more important to do it right. There are a number of strategies to be followed which are simple and cost-effective to implement.
Direct Mail: A direct way of accessing inaccessible prospects; helps in selling products, generating sales leads, follow up enquiries, get more business from current customers, and to keep in touch with former customers. It also gives the opportunity to present every benefit of the products and services.
Referral Systems: A third-party based recommendations are powerful. Getting customers to refer, shows trust in the business and helps build a positive reputation, enhance customer loyalty and will increase sales and profits.
Effective Advertising: There are quite a few ways of using effective advertising in a targeted manner which would help grow the business. They are – advertising through mediums that have far and wide reach, focussing the communication on the prospect's interests, providing proper information and offering something that is appealing which would get the prospects to respond positively.
Telemarketing: One of the effective means of marketing, telemarketing techniques can be used to implement extensive campaigns and even allows immediate feedbacks from customers and prospects.
Word-of-mouth Marketing: A powerful, effective and persuasive means of marketing, word-of-mouth marketing is more is more forceful than advertising.
Networking: Effective networking is extremely vital for success. Meeting people, making new contacts, developing quality business relationships, using the contact database effectively and polishing communication skills are the ways of creating extensive networks to spread the business.
Internet/e-commerce: A widely used medium, internet is now an important element in business communication. A good attractive, interactive and informative website goes a long way in obtaining new prospects and converting them into customers.
Public relations and Publicity: Using PR appropriately helps getting free coverage from television, radios, magazines, newspapers, newsletters, journals, online websites who have access to the potential customers.
SEO: It is the process of maximizing the number of visitors to a particular website by ensuring that the site appears high on the list of results returned by a search engine.
Newsletters: Sending regular newsletters to the clients helps in building closer relationships with them and also helps in educating the target market. It helps in keeping the target audience informed about the full extent of the services.
Lead Generation Services by Z Digital Marketing
The art of Lead Generation is the highlight of any Digital Advertising agency, and we at Z Digital Marketing are no strangers on how to amplify your business by making use of it. Z Digital Marketing specializes in the art of concrete Lead Generation. Once the agency creates the website and advertises about the product, leads reach the consumers and helps generate a genuine interest in the brands. Having a Lead Generation software is vital, especially to test various methods. This is something only a good advertising agency can provide. And by providing Lead Generation services like Follow up Marketing, Database Penetration, Google Adwords, targeted Media Banners and Lead Filtering, Z Digital Marketing helps in boosting each kind of business. Z Digital Marketing is best lead generation company in Goregaon East, Mumbai.
For more Information Contact us